First EMR
FirstEMR® is one of the leading Ambulatory EMR software providers in the medical IT industry with proven features that streamline care processes, strengthen the patient-provider relationship with inter-communication among all specialties.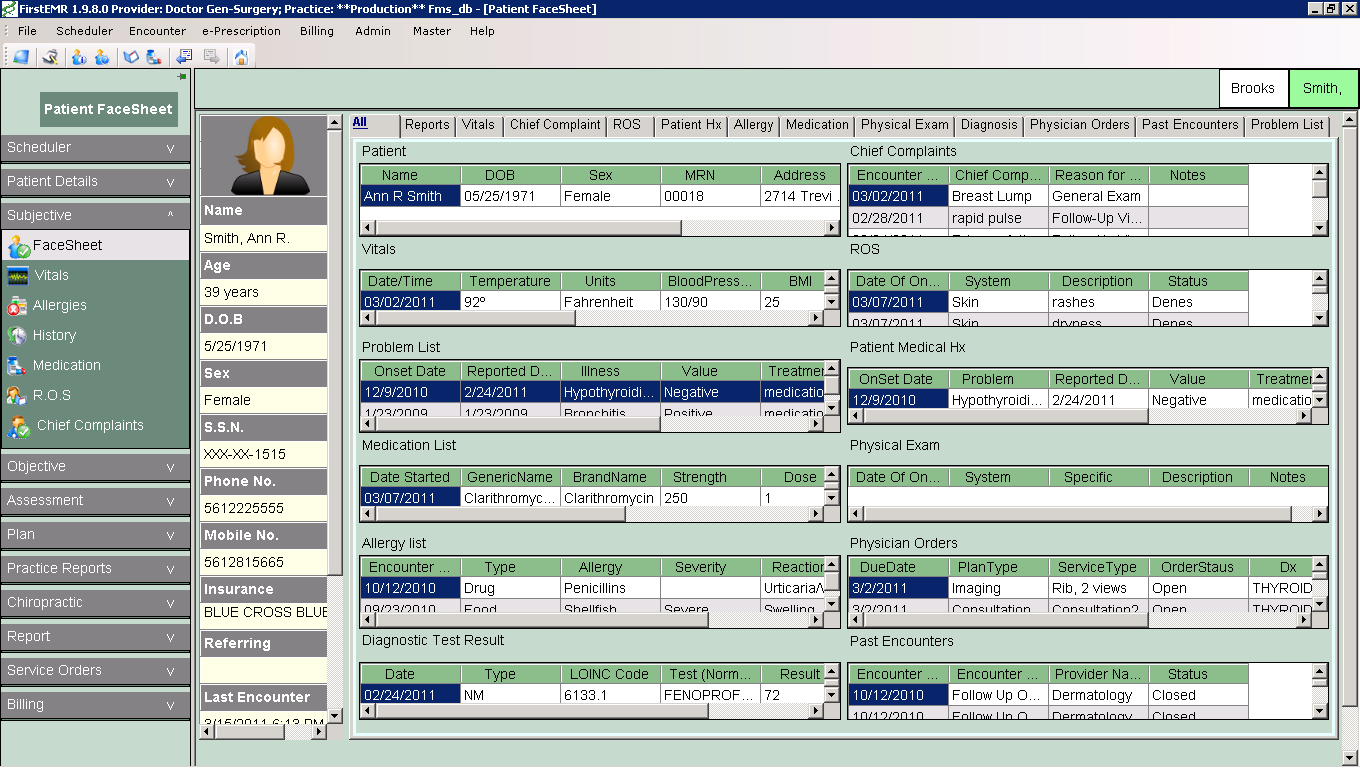 (Read More) - First Medical Solutions Flyer

FirstEMR® replaces the traditional paper chart and Patient record process, freeing users from the hassles associated with incomplete or missing non-digital information. Our EMR solution ensures that care is well coordinated whenever patients are referred to different Healthcare providers for treatment. Efficient workflow and Patient management practices are automated using our software. A customizable and highly intuitive user interface encourages a physician to more readily adopt the new EMR-based application.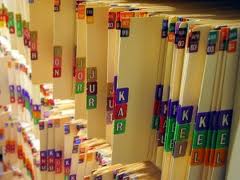 Simply put, FirstEMR®, is an EMR package that Staff and Physicians love to use. FirstEMR® is intuitively designed with real-world clinical functionality to mimic your practice's workflow. This creative design improves bottom line results and increases productivity by streamlining care processes. With our world class Support and Client Care, we deliver peace-of-mind that your technology investment will be a complete success. With FirstEMR® you don't adapt to your new EMR, it adopts to you! We customize the EMR to your specific needs and how your practice operates. FirstEMR® is inherently flexible; accommodating specialty providers and facilities while ensuring that clinical information is stored in a seamless ambulatory care record. An active clinical decision support system works at every point of the care process to minimize medical errors, encourage formulary compliance, and ensure that patients receive recommended health maintenance and disease management services. FirstEMR® Ambulatory supports providers before, during and after the patient visit with industry-standard, and practical features. Access to comprehensive information is only a click away. FirstEMR® is intuitively driven, and advanced in its functionality. We have designed the software to be easy to learn making the paper transition to EMR a successful one.
First Medical Suite - "Simple To Learn and Easy To Use"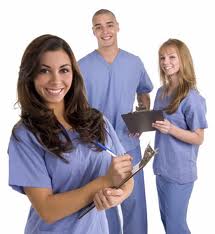 Our Clients tell us that our FirstEMR® product "is very user friendly". Making the transition to electronic medical records is now affordable, efficient, and complete by applying First Medical Solution's unique innovative technology. Customizable and flexible workflow options and specialty specific check boxes make our EMR applicable and relevant for every practice.
Features are what distinguishes FirstEMR® From other EMR products?
(Read More) - First Medical Solutions Flyer
Features and the Ease-of-Use:
Electronic Prescription Electronically prescribe medications for patients with an integrated E-Prescribe software Interface:

1)New medication interaction verification with patient's active medications.
2)New medication interaction verification with patient's allergies.
3)New medication with patient's diagnosis interaction verification.
4)Electronically submit prescription to patient's pharmacy.
5)Manage all patient's refill requests on one screen.
6)Be certain that the prescription is available in the pharmacy of choice, is within patients insurance plan's formulary Laboratories.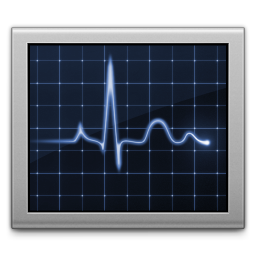 The Direct Interface receives the results in real-time from the laboratories after the specimen samples are processed. The lab results are then sent electronically and directly into FirstEMR®. Thus avoiding any of the old paper files or the need to view or import data from other secondary computer systems.

CMS Compliant Medical Physical Examination FirstEMR® has built a comprehensive and specialty specific physical examination input diagnosis screen that strictly adheres to Medicare (CMS) guidelines for comprehensive physical exam and optimum reimbursement. Multi-Specialty Ready FirstEMR® has specialty specific templates for all the medical specialties.

With FirstEMR®, any practice with multiple specialties can use one EMR solution for multiple areas of Clinical expertise within a single facility. Every specialty examination is included in the templates. Simultaneously insuring that CMS guidelines are strictly maintained.


FirstEMR® Supports the following Specialty types:

• Allergy and immunology • Dermatology • Family practice • Internal medicine (general) • Cardiology • Endocrinology • General Practice • Gastroenterology • Geriatric Medicine • Hematology • Infectious Disease • Nephrology • Oncology • Pulmonary • Rheumatology • Sports medicine • Orthopedics • Obstetrics / Gynecology • Ophthalmology • Pediatrics (general) • Physical Medicine and Rehab • Neurology • Psychiatry • Surgery • Urology • Behavioral health (psychiatry and psychology) • Cardiovascular / Metabolic • Dermatology • ENT (ear/nose/throat) • Gastroenterology • Hematology and Oncology • Musculoskeletal (works for Ortho, physical medicine & rehab) • Obstetrics / Gynecology • Ophthalmology • Pediatrics


Supported Devices and Infrastructures: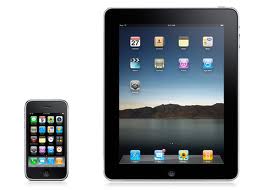 Choose from a vast array of Wireless Laptops, Tablets, IPADs, Handheld Devices or PCs to input and display Patient records,scheduling and Billing. Our software works well with most Large Enterprise infrastructures and multi-practice HIT systems.Our EMR products also work equally well in a small or mid-sized computer networking environment. FirstEMR® is the only EMR system that is flexible enough to fit within any budget considerations. And because it is fully functional on a Tablet or an IPad, FirstEMR® provides a powerful and pocket-sized EMR that out performs larger non-portable solutions!
Customized Workflow:

Achieve the ability to modify each user's workflow to match each user's needs, preferences, and priorities. A Windows-Type Look and Feel The Familiar look and feel of the Traditional Windows buttons and desktop navigation panels eliminates the typical "long software learning curve". Our simple-to-use Dashboard design is what makes our input screens clean and practical. Typical Windows Drop-down boxes and menu selections make accessing Patient Records and Information a snap. Our EMR software also offers a seamless integration to desktop office products like Microsoft Office and others. Charting by Exception Eliminate all those keystrokes and time consuming chores. Saving time and reducing all of the data entry is what our Family of EMR Applications does best. Providers can document with ease and let our software do the rest. Simply begin with the standard entries. Users can then alter their selections as necessary using a mouse, a finger, or Tablet pointing device.

Standards Expected adherence to industry standards such as CDD, CDR, HL7, ICD-9, ICD-10, and XML, that ensures ease-of-use in the exchange of data and reporting between systems. Our applications strive for total interoperability between Information Systems and compliant medical devices. Minimal Typing and Maximum Information Quick, Point-and-Click Patient scheduling. Accurate billing and Patient visit information gathering is accomplished using simple-to-use digital templates and forms.

Save time and have the flexibility you need when entering new patients into the system. Update Patient records instantly as new details arrive or Patient information changes. Instant document generation by the EMR software itself for billing, Labs and other Patient particulars. Our EMR software has an integrated common medical terminology dictionary and "spell-checker" using industry-standard Healthcare verbiage and Medical definitions. The software by checking spelling and terminology reduces errors and additional keystrokes by your Staff. No more of the typical spelling errors and the time consuming corrections. Our EMR solutions give your Practice instant results in accuracy and that means better care for the Patient and less exposure for the Practice as well as the Physician. Precise Reporting Practices can view or evaluate their clinical data quickly and effectively with FirstEMR®'s easy-to-use reporting tool. Even beginners, can extract customized reports with just a few simple clicks. Interoperability Seamless and industry standardized interfacing with diagnostic devices, labs, hospitals and HIT systems. FirstEMR® gives a medical practice the options it needs to build for the future. Our EMR also provides the flexibility to work in the ever changing HL7 and clinical IT environment. Remote Access Accessing the system from the home, from the hospital, or from any campus or practice location is secure and easy.
Access the EMR from Anywhere Securely and Across multiple Campuses and Platforms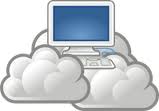 FirstEMR® utilizes a SAAS, Hybrid SAAS, or Premise-based accessibility model. With the multitude of accessibility options that First Medical Solutions offers, a Practice or Physician can get the information they need and when they need it. That increases efficiency and productivity. And with the host of Tablet-based and IPad based options available, FirstEMR® is secure and ultra-portable too! Flexibility Our EMR application offers flexibility and customization at your fingertips. Templates and workflows can be easily modified, color-coded screens can be adjusted for visibility and use, user roles can be changed or added, customized reports can be generated via a simple menu, and much more.


Why force Your practice into a "New EMR mold" that doesn't work with the way you do business?
Remember, our EMR adjusts to you and your Practice needs. Integration Our EMR applications and Suites integrate well with your present technology platforms and other approved software applications. FirstEMR® also works right alongside of your current Microsoft desktop and productivity software applications. Educational Material And Medical Diagnosis Tools.


Become a Medical knowledge base that keeps the Patient well informed.

FirstEMR® allows your Staff to access a host of digital pamphlets and Pharmacological data for the Patient . Our EMR allows you to share with your patients lifesaving information and other medical pamphlets. Education materials can also be in multiple languages other than English. Offer online tutorials and Instructional Videos to patients concerning their medical conditions using FirstEMR®. Connect directly with Pharmacies. Create custom Diets and lifestyle newsletters to offer the patient when the encounter concludes.
FirstEMR keeps you ahead of the game:
•Be certain that the prescription is available in the pharmacy of choice. Verify if the medication is within the patient's insurance plan. Make recommendations or substitutions all within the EMR software.

•FirstEMR® electronically E-Prescribes. This allows the Patient to pick up their Doctor ordered medications quickly. Improves Documentation Quality FirstEMR® utilizes Crystal Reports Writer. So all documentation is in an industry accepted format and readily usable across platforms and other applications. This also means that your documentation and reports are customizable, legible, organized, and complete. Reports can be delivered in Rich Text Format, Word Document or in PDF. Provides Built-in Protocols As a part of preventive care, FirstEMR® allows the Physician to notify the patient beforehand of any periodic screenings based on the Patient's unique health conditions and or age. Improves Medication Management FirstEMR® insures that the Formularies are all insurance approved. Enhances Efficiency - Signing of Charts One click Digital signing of charts. Benefits Integrate Vital Information into a Comprehensive Clinical Information Repository
With FirstEMR®, you can electronically manage, share, group and protect all of the Patient's medical records and information. Instantly access medical records and insure EMR records don't get lost or misplaced! No more losing or misfiling old paper charts or files. Lower Costs And Better Risk Management Increase the pace of information flow by consolidating that information across your clinical operations. From admission, to treatment, to labs and beyond, your Practice and Staff will have the tools they need to manage their day. Take charge of service delivery, coding/billing accuracy, and better document the patient encounters and workflow. FirstEMR® reduces and eliminates many of your present operating costs.

FirstEMR® is on the job 24x7 and contributes significantly to better decision making, reduced errors, improved outcomes, and can lower your malpractice risk.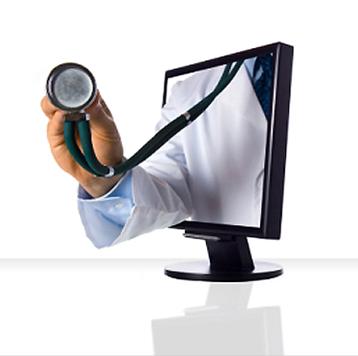 Improve Quality of Care FirstEMR® will consolidate and integrate your patient information into one unified electronic system. This will increase quality and overall patient care. It also provides Admitting Staff, Physicians, and other care giving and business professional's secure access to Patient data while maintaining HIPPA requirements. Adapt To Regulatory Changes Comply with HIPAA and other legislative and regulatory organizations. FirstEMR® allows administrators and managers to more easily document and conform to the changes in the regulatory environment.


The FirstEMR® software allows auditors and regulators to rapidly assess compliance.

Administrative and Managerial Benefits:
Increase Income with the ease. Utilize the Switch to Pay-for-Performance (P4P) module and find profit centers quickly.

Reduce the costs of additional personnel when clinicians enter some of the information themselves. Lessen the expense associated with transcription services.

Decrease or eliminate labor-intensive chart pulls and re-files.

Reduce or eliminate the costly tasks of creating and managing paper charts.

Provide rapid access to comprehensive information when needed - fewer misplaced or duplicate charts.

Communicate key information better and with more accuracy.

Provide rapid responses to chart/record requests and audits.

Improve and track the overall medical processes.
Want more information about First Medical Suite and some Screen Shots? First Medical Solutions Flyer
Or Give us a Call 888-514-6337 and (sign up for a live demo).