First Document Director
First Document Director

The First Document Director® allows the physician or the Staffers to scan and store paper-type Patient records and charts such as Radiology Reports, Paper Reports, and Lab Reports electronically. FMS will help you convert your paper documents to a digital format such as TIFF's or PDF's. Scan all of your charts and files using a high-speed scanning process. Import charts and Patient records into the system easily using our import tools.

First Document Director® is a step towards creating a paperless and digitally organized office. Ad-Hoc and Bulk scanning of charts and Patient Records is now possible. FMS Staff can consult and guide your practice through the steps of the digital conversion and scanning process. Ask about our scanning services and how to get a quote for scanning your charts today.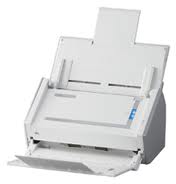 »High-speed scanning.
»Indexing and verification.
»Importation of the Digital Documents into the EMR database.
»Integrated with FirstEMR® Benefits Easy Information Sharing.


The system allows secure sharing of all digital documents and Patient Records within the office. One location or across all office locations, you can now be in total control of your office records and files.

Charts and reports and other documents can be accessed by a secure username and password. Directly at the Office or even over the Internet via SAAS and Patient Portal. Organized Document Storage All vital documents can be organized and stored collectively in a systematic manner. Documents are categorized by the patient name, document name, doctor and document type. This enables easy viewing and access. All documents are searchable.



Quick Information Retrieval Retrieval of vital documents is simple with the Document Manager®. The powerful Search feature allows users to access documents by searching the document name, type, date of service, chief complaint, illnesses, patient or doctor. Complete Integration The local setup of the fax, printer, server and scanner is integrated with the Document Manager ensuring a fast transfer of the incoming and the outgoing records into an electronic format.


The system also interoperates into the multiple EMR modules and automatically attaches the documents to the specific patient record in the EMR system. All incoming faxes directly get uploaded into the system without the need of scanning.