First Medical Office
First Medical Office® is suite of powerful practice management applications that allows you to streamline the workflow process for the entire practice.

First Practice Suite® delivers a robust multi-level Practice Management and Electronic Health Record system built on one intelligent platform. The seamless look and feel throughout the entire application provides practices with an easy-to-use, yet comprehensive, patient information management solution. First Medical Office® is designed for practices of all sizes, small to large, and instantly streamlines medical billing management. Combined with our electronic medical records application called FirstEMR®, First Medical Office® allows customers to reduce their accounts receivables and improve collections.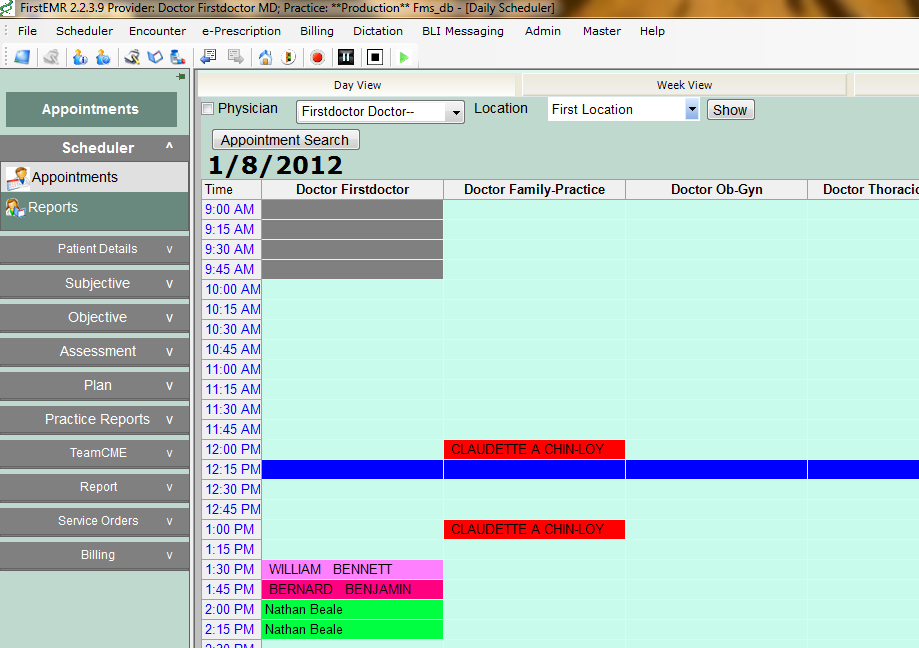 Busy schedules are managed quickly and easily within the software. Create, modify or cancel appointments with one click of the mouse. Manage patient demographics effectively as well as identify "chronic no-shows" fast. Customers have the option to define recurring schedules and block hours for large, multi-location practices. A provider's schedule can be copied and applied to other providers schedules. Calendaring and Time Management features allow staff to manage exceptions and select a 5-day or 7-day calendar view.

Submit your claims electronically, track the status of processed claims, and communicate on-line with payers to confirm patient eligibility. Determine what services will be paid, and when with simple mouse clicks. Electronically receive and post payments and automatically reconcile each patient encounter. Confirm insurance and check codes, (CPT, ICD, etc.), to ensure an error-free claims submission. First Medical Office® software is like having a full staff of billing assistants.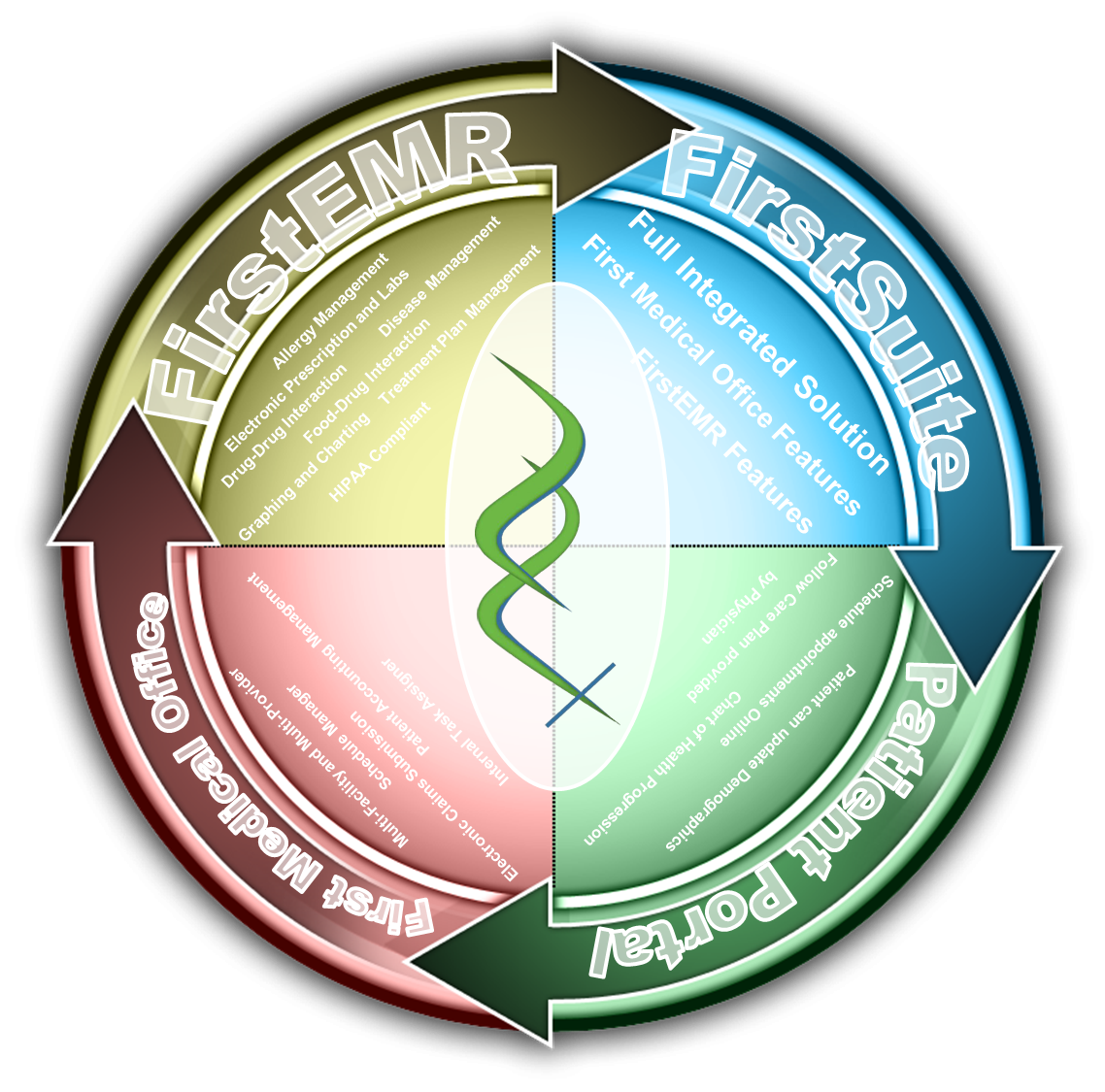 Generate patient statements and collection letters according to practice defined parameters. Easily generate daily, monthly and yearly financial reports. Easily monitor the financial aspects of the practice with built-in Custom Reports. First Medical Office® provides features to look up and to manage all patient accounts. Customers can define mandatory patient fields, look up a patient with multiple providers, and check for the eligibility for services quickly and accurately. When the patient visits are complete, summaries can be quickly accessed and printed.
Take Control of Your Practice with First Medical Office